GMC training and internships
Stay at the forefront of industry trends.
Our training and internships keep you updated, ensuring you're always equipped with the knowledge to excel in a rapidly evolving field.
Forge valuable connections.
Connect with industry experts, fellow students, and professionals, building a network that opens doors to exciting opportunities.
Skills that bridge the gap between theory and real-world application. 
3D-Technology of Mineral Processing and Sample Preparation for Mineral Research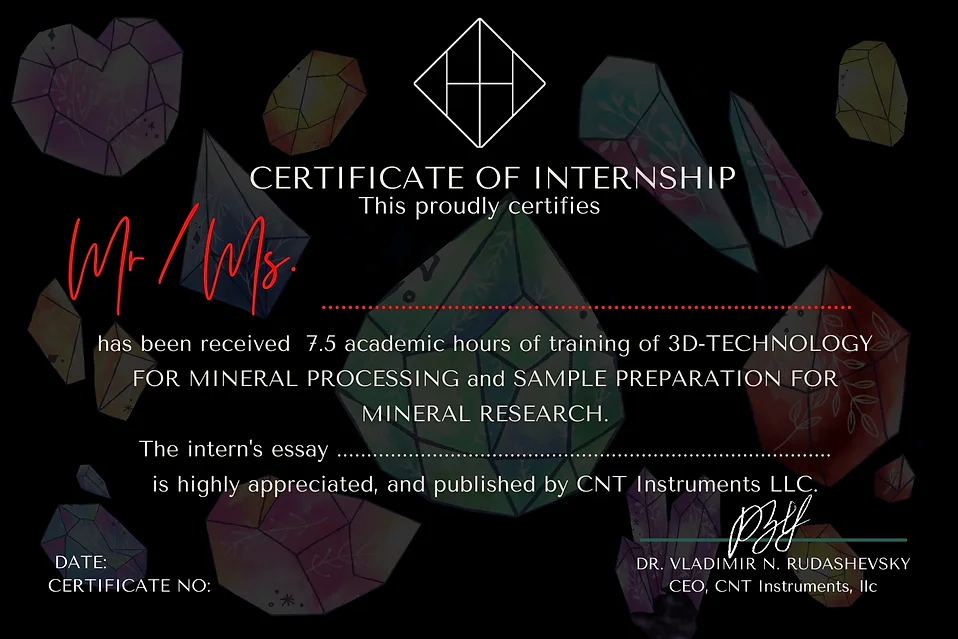 All Geo Monks can enroll for free. Approximately 10 hours online course, followed by writing an essay which will be published on your LinkedIn profile. You will receive a authorized certificate from Center for New Technologies with recommendation and, depending on the quality of your essay, a letter of recommendation for future means (scholarships, employment etc.).
Content creation, marketing and sales
We empower you to craft compelling visuals and graphics using free, user-friendly software like Canva and Adobe Express. You'll learn essential design principles and create stunning content for social media, websites, and more.
Learn the art of personalized marketing strategies. You'll discover how to identify target accounts, craft tailored campaigns, and maximize engagement. No prior experience necessary.
From understanding industry-specific nuances to mastering effective communication techniques, our training will empower you to build strong client relationships and drive sales growth.